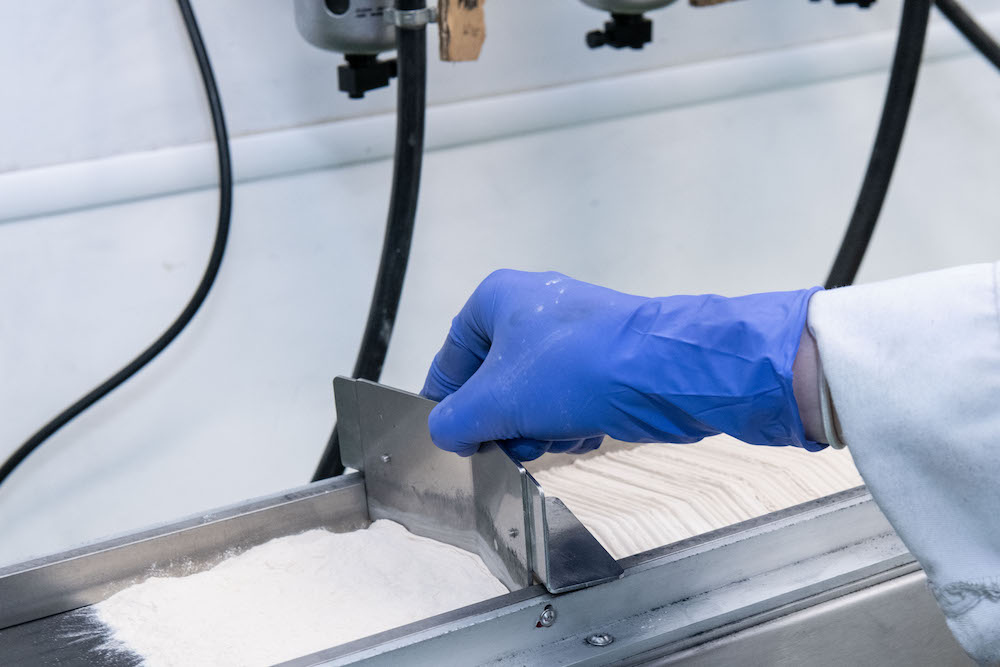 Particle Technology Ltd first achieved UKAS accreditation in 2007 with the environmental dust and sand testing facility, this was followed by Ingress Protection (IP) testing. Pressure rinse and gravimetric cleanliness testing followed, and, most recently air filter testing.
UKAS accredited specifications tests now include:
MIL-STD-810G (w/CHANGE 1) Method 510.6 Procedure I & II
RTCA/DO-160G Section 12 Sand and Dust
DEF STAN 00-35, pt. 3, issue 5, Test CL25
STANAG 4370 AECTP 300 Ed 3 Method 313
EN 2591-308:1998
BS EN 60529:1992 A2:2013 (IP3X, IP4X, IP5X and IP6X)
BS EN 60529:1992 A2:2013 (IPX4, IPX5, IPX6, IPX7 & IPX8)
ISO 20653:2013 (IP3X, IP4X, IP5KX and IP6KX)
ISO 20653:2013 (IPX4, IPX5, IPX6, IPX6K, IPX7 and IPX8)
ISO 16232:2007 (Part 2,3,4,6,7,10)
EN 779:2012
ISO 16890
Air Filter Testing
In November 2018, UKAS visited to conduct their annual survey, this was the first recertification for the newly accredited air filter test facility, which took place in 2017 for EN779:2012 and then later in 2018 for ISO 16890:2016. The annual verification visit took place over 2 days, UKAS representatives observed and ensured that test processes, data, equipment calibration and quality systems were in line with the requirements of ISO 17025. They were satisfied that we are able to demonstrate consistent results and approved us for retention of our accreditation for a further 12 months.
Greg Spicer MD, paid tribute to his air filter test team; headed by Dr Mike Stillwell, who have worked diligently to install and maintain the equipment through numerous tests that have been performed for filter manufacturers, filter media manufacturers, end users or distributors of air filter products.
The introduction of ISO 16890 for measuring the efficiency of air filters that clean the air we breathe has resulted in a greater ability to correlate filter performance to the quality of that air.
The fact that the efficiency rating now directly relates to PM (particulate matter) sizes means it is easier to compare filter efficiency of one to another. This has driven the need for manufacturers and distributors of these products to present this information in a common format that is more easily recognised when looked at against International Air Quality measures. Particle Technology is the first test lab in the UK to have gained UKAS accreditation and acts independently to any manufacturer or distributor, this means that our results can be relied on and trusted with certainty.
This gives Particle Technology an edge over other UK test facilities, but also means that UK based filter manufacturers and distributors no longer need to look to Europe, or wider afield for their test requirements. Whether it be certified testing for ISO 16890, ISO 5011 (automotive air filter testing), EN779:2012 (industrial air filter testing that is still being used in some sectors for process air filtration) or a bespoke air filter test, Particle Technology can support and give customers confidence in the results.
For more information please contact sales@particletechnology.com.